Companies have more data in today's world, and queries that took a few seconds might take a few minutes or even hours. If you have a complex SQL query and looking for an automated tool that will help you, we tested the most popular tools and created this article for you.
Here is a list of the top 5 SQL and query optimization tools:
Here are the details on the pros and cons of each tool:

Pros:
Automatic SQL rewrite
Supports MySQL, PostgreSQL, MariaDB, Percona, SQL Server, Cloud SQL, Aurora
An online version, no installation required
Missing indexes recommendations
Intuitive and Easy to use
Identify redundant indexes
Machine learning algorithms
On-going Performance insights
Multi-Platform Databases (Azure, AWS, Google Cloud, On-prem)
Slow queries analysis
Integration with monitoring tools AWS Performance Insights, New Relic, Percona PMM
Designed for Software Developers
Bulk Indexes Advisor
Used by more than 50,000 developers across the globe
Cons:
Oracle support is still in BETA
Price: Free for basic usage, one optimization a month.  Advanced edition starts at $75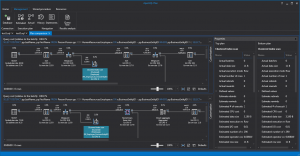 Pros:
Query execution plan
SQL Server support
Visual Studio integration
Customize graphical query execution plan view

Profile stored procedure performance

Identify query performance issues and deadlocks

Compare estimated and actual query execution plans
Cons:
Only SQL server support
No query rewrites
Designed for DBAs, might be too complicated for engineers without DBA background
Requires local installation
Price: Free version. advanced features start at $699.00 per user / per instance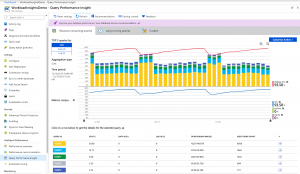 Pros:
Display queries that use most IO and CPU
Basic reporting
Details on queries by CPU, duration, and execution count
Resource utilization history per query
Add manual annotations
Cons:
Only Azure support
No query rewrites
Enabling Query store is a mandatory prerequisite.
Price: Free, as a part of your Azure subscription.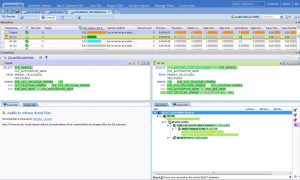 Pros:
a part of an excellent suite for DBAs
Query execution plan
Oracle support
Identify slow queries
Inspect System Global Area (SGA)
Cons:
Designed for DBAs, might be too complicated for engineers without DBA background
Requires local installation
Price: 14-days Free trial, Starts at $1,164
Pros:
Online, no installation required
Display oracle best practices
Cons:
Only Oracle support
The software is sometimes buggy, some users report non-relevant recommendations.
Very basic, provides general recommendations
Doesn't offer rewritten query
Price: Free